Creating a platform for organizations and
people fighting the climate crisis.
Our mission
Project Pura is dedicated to let people worldwide discover, follow and support ecological sustainable organizations. We aim to create a large network where people and organizations can connect, work together, inspire and share knowledge with each other.
Subscribe to our premium plan to get access to our exclusive B2B forum. Find out what other companies are doing to be sustainable, look for partnerships and promote your brand.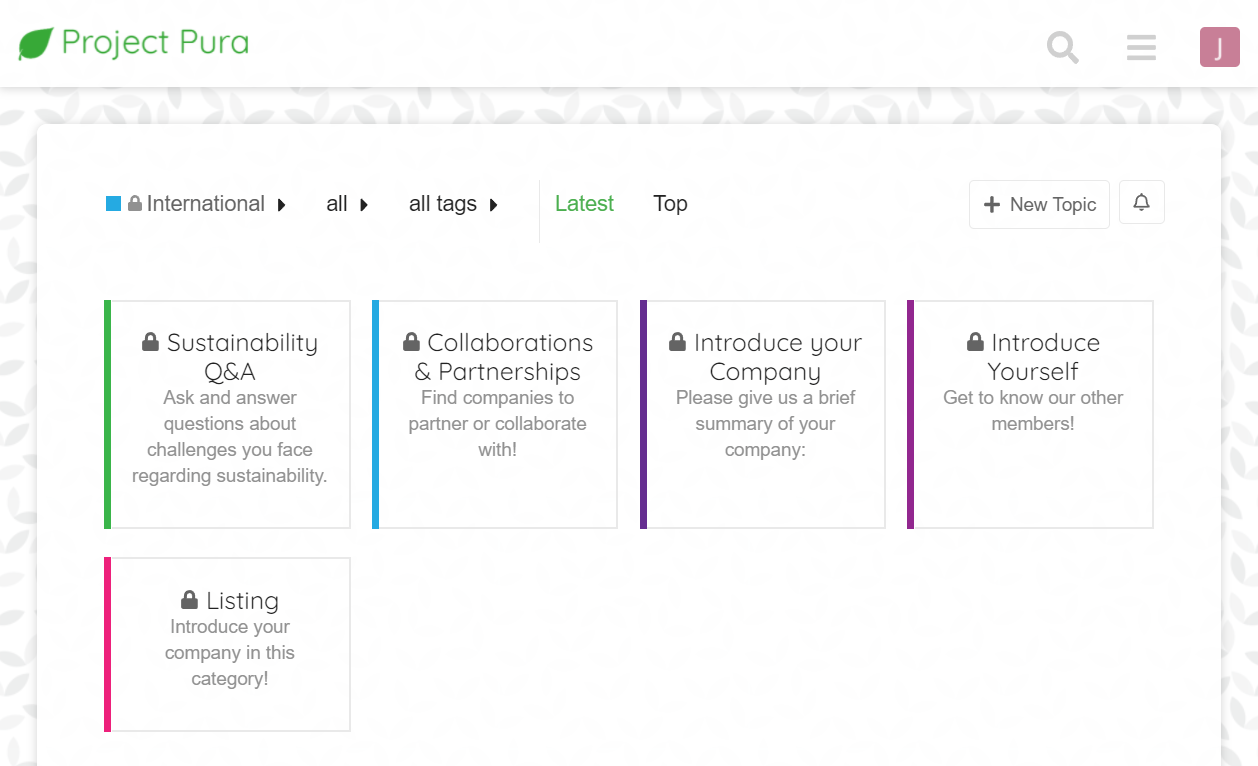 Discover
Discover awesome sustainable organizations from all over the world!

Follow
Don't miss anything from your favorite organizations. Follow them and get their updates in your feed.

Support
Support your favorite organizations, local and worldwide. Connect, share and help them grow.